We now offer all 3 covid vaccines. We have clinics on Monday and Thursday between 10am to 4pm. No appointments are needed. We also offer covid testing and flu vaccinations during regular business hours Monday-Saturday. No appointments are needed. 
Over 40 Years in Business Serving the Maplewood Community
We are proud to offer services in Russian and Spanish
We Accept All Major Insurances carriers. Contact us today!
Senior Citizens Receive a 20% Discount On All OTC & Front-End Purchases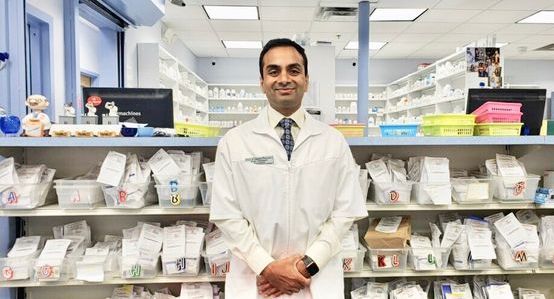 Meet Your Pharmacist
Sashi Dondapati has dedicated the majority of his career to serving patients in Maplewood, NJ.
Specialized Services:
Sign Up For Our Newsletter
Stay up to speed with our latest promotions, special deals, and announcements by signing up for our free e-newsletter.