Welcome To Town & Country Pharmacy
Town & Country Pharmacy is conveniently located at 747 Irvington Ave serving greater Maplewood metro area. Our proximity to Newark Beth Israel Medical Center, VA Medical Centre and St. Barnabas Hospital gives us a unique advantage in providing a gamut of services.
Town & Country Pharmacy is an independently owned and operated by pharmacists who have years of experience in pharmacy operations and with customer oriented and service driven staff and management.
We take pride in providing Quality, Courteous and Fast service with the right blend of professional care and personal touch. We understand the complex needs of Pediatric, Adult and Geriatric patients and have programs and services to meet their needs.
Our services and programs are custom designed to fit the needs of both individual patients and Home HealthCare Nurses. Town & Country Pharmacy believes that the road to recovery and health management ultimately lies in timely prescription administration.
At times of troubled economy and spiraling prices our Free Delivery and Pick Up service stands as a Hallmark of all services and provides a beacon of hope and comfort to our customers.
Town & Country Pharmacy understands that the quality of life can be improved with medications and Home Healthcare products and our pharmacy is one stop shop for all your Home HealthCare needs. We carry a variety of Home Healthcare products and our knowledgeable Pharmacy Staff are always available any questions or suggestions. Home Healthcare supplies may be covered by Medicare, Medicaid and by private insurance companies and our qualified personnel handle the complex billing procedures.
So, take a minute and give us an opportunity to serve you and we will show you the difference.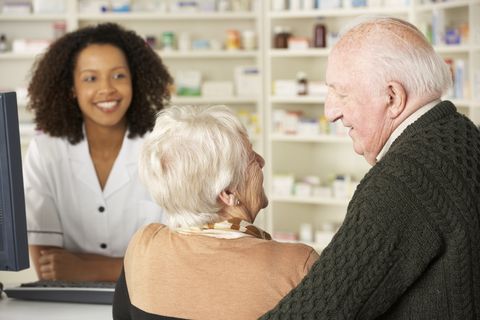 Our Mission
Communication:
Effective communication plays a pivotal role in a successful medication management and compliance. At, Town & Country Pharmacy, livensed pharmacist and trained personel are always available to meet your needs
Quality:
We believe that quality of products, service and personnel are the key aspects of our successful business. At, Town & Country Pharmacy our Quality Assurance process involves multiple steps to ensure error free dispensing and maintenance.
Courtesy:
Courteous staff and cordial ambience is an essential component of day pharmacy operations. With us you get the right amalgamation of service and staff exceeding your expectations.
Privacy:
Our customers' privacy is the acme of our business principles and you can be assured of strict adherence to HIPAA policies and procedures at all levels of information processing.
"My experience with Town & Country Pharmacy has been wonderful. They provide timely delivery of medications to Easter Seals Group Homes." -- Fatima, Maplewood
"They are very helpful to nurses by contacting doctors and clinics for refills. The pharmacist makes suggestions to increase patient compliance and provide understanding of side effects and contact physicians to make necessary changes." -- Delicia
"Town & Country Pharmacy provides, fast and friendly service and we are extremely happy with the level of services they provide." -- Anita, Maplewood